I have been asked by a couple of people to give a detailed Build spec of My RZR....Well here it is!
2009 Polaris Ranger RZR Stealth Black
12" DWT Nitros in Black Chrome
Pit Bull Rockers 26.5 x 9 x 12 26.5 x 11 x 12
Polaris Dash Block off Kit
Polaris Rock sliders
EMP 2" Lift
EMP Cooter Brown Top
EMP A-Arm guards Front & Rear
EMP Heavy Duty Front Bumper
EMP Cooter Brown QD windshield w/ Home made Windshield wiper
EMP Cooter Brown UHMW Full Skids
Super ATV over head bag
Super ATV glove box
Maier scooped Hood
Viper Max 4000# winch w/ Synthetic rope
Polaris PreRunner rear Bumper
"JodyT" custom Chassis Brace
Dragon Fire Racing 4 point Harness'
Machined Shifter Knob
Outer wares Prefilter
AFCO Racing Silver series Shocks
Polaris Lock/Ride Rack
Polaris Lock/Ride Bed Extender
Polaris Lock/Ride Gas Can mount
Polaris Lock/Ride Box
FRS Mobile Radio
Sizmek Rear view Mirror
Polaris "S" Flares
Pro Armor full Suicide Doors
Black Chrome Fire extinguisher
Quad gear grab handles
***More to come....It's an Addiction!***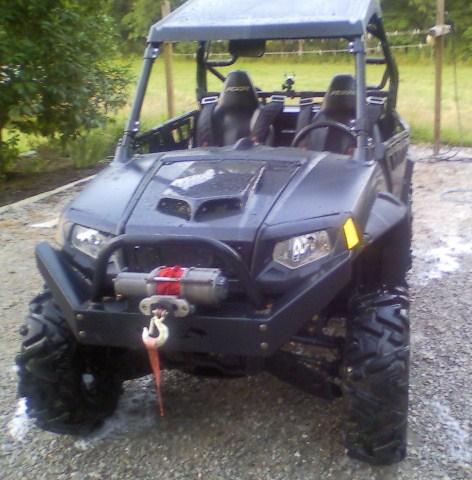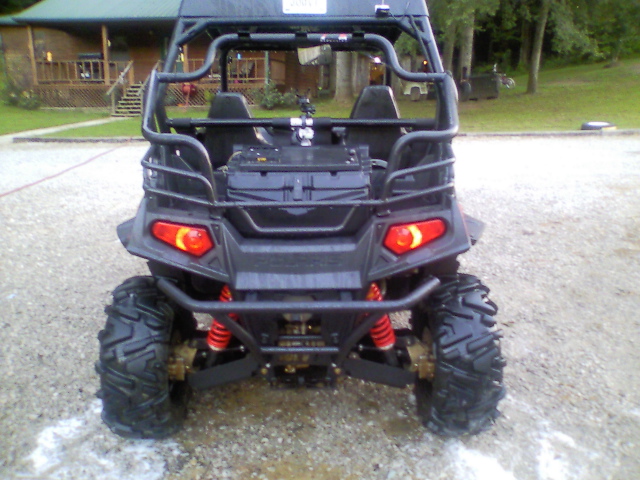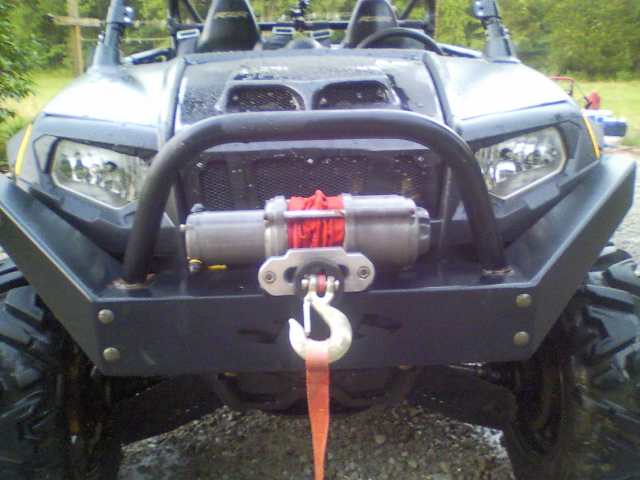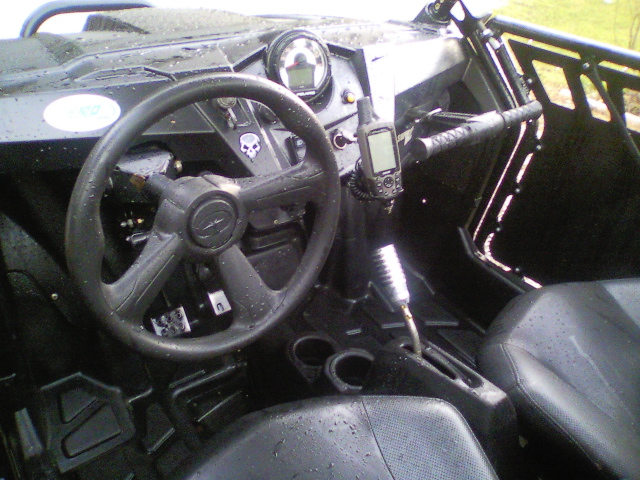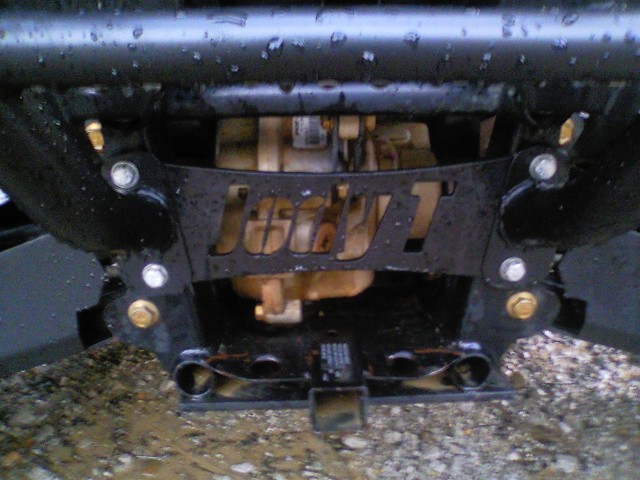 Well after the Tackett Creek ride I seen I needed a different tire and wheel setup....The MTC's are just too hard to be a good trail tire. I did some more research on the Pit Bull Rocker, and decided that I wanted to see if they were as good as all the reviews said they were. I also wanted to go back to a 12" wheel to get more sidewall for a smoother ride....I went with Douglas Wheel Technologies new Nitro in Black Chrome in a wide offset. I am very pleased with the looks and quality of both the wheels and Tires, only time will tell how well the Rockers hold up. I know just by riding around here this evening these things are light years ahead of the MTC's that I just took off as far as ride quality!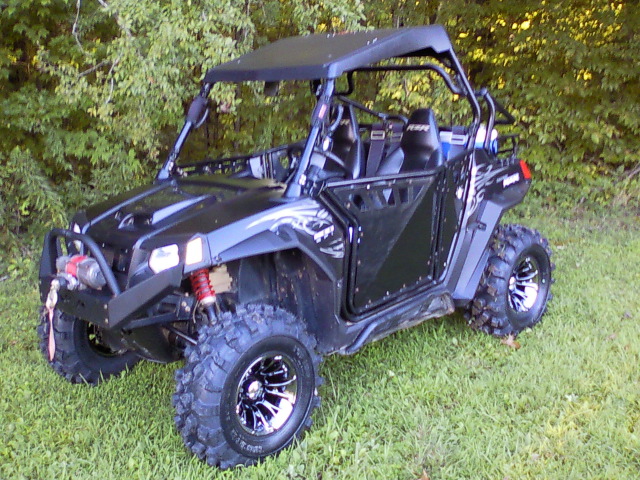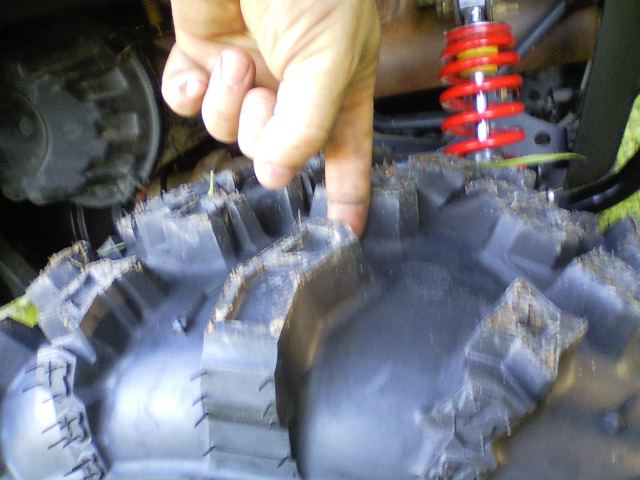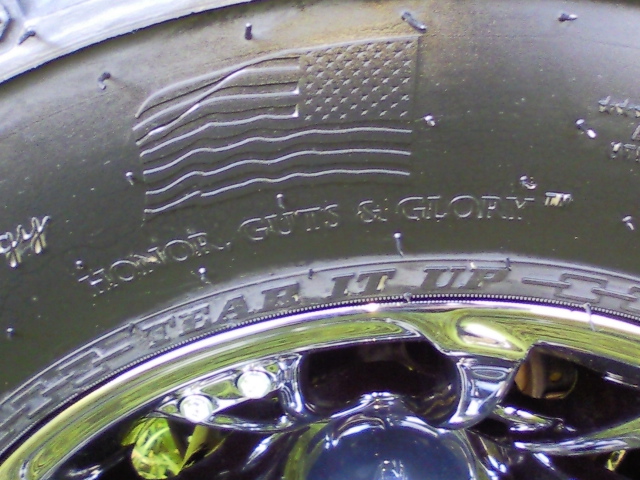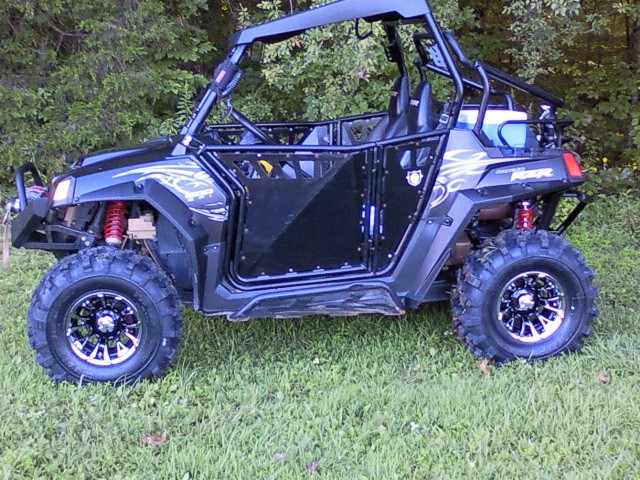 More Evolution of My RZR....

After putting the Pit Bulls on I decided I needed to to something about the Clutch on this thing...After I Blew the belt at RB earlier this year I purchased an EPI Clutch kit from a guy n Memphis that got the wrong kit, it came with a brand new EPI Severe Duty belt that had never been installed. For $120 I thought I got a great Deal. Last week I called EPI and told them what parts I had and asked what I needed, I ordered a new Primary Spring and a set of Lighter weights for the Primary. The install was about the easiest Mod I have done to this RZR, I am guessing it took 30 - 45 minutes to put in. The results were great, engagement in high gear is almost instantaneous, Low gear is a real low gear, and engine breaking is diagrammatically increased. After 2 rides now on this setup I just wish I had done it sooner!

Mud in the Bed NO MORE!!!

I love the RZR but with the Tires I have run keeping the Mud under the Machine where it belongs has been an ongoing battle. After finally giving up on my original Getto flares I installed a set of S flares, they solved 75% of my Mud issues, but I still had mud flying in the cab from the bottom of the front tires and in the bed from the back of the rear tires. After seeing the fender flare Extenders R Fly had on his S I thought I can use that desighn and build something that will solve both of my issues....So one day last week i ordered a sheet of ABS plastic to see if I could make my Vision a working reality. While waiting for it to come in I set about with some cardboard making templates until I had one that I liked and I thought woul look good and perform the intended function. I also p/u a set of $10 Truck splash guards at Autozone for the front, along with some plastic screw together Rivets. The fronts were fairly easy to get install, no more mud in my Eye! Once the Plastic showed up I got the rear cut out per the Pattern I had made out of cardboard. The install was pretty easy, and I think they look pretty good to be home made. I rode 2 rides this weekend with both installed, I am happy to report that I no longer have a bed full of mud when I get back to the Trucks. Also the way I built the rears seals up the underside of the bed and makes kind of a wheel well liner and keeps the mud from caking up on the bottom of the bed, clean up was much easier this time!!!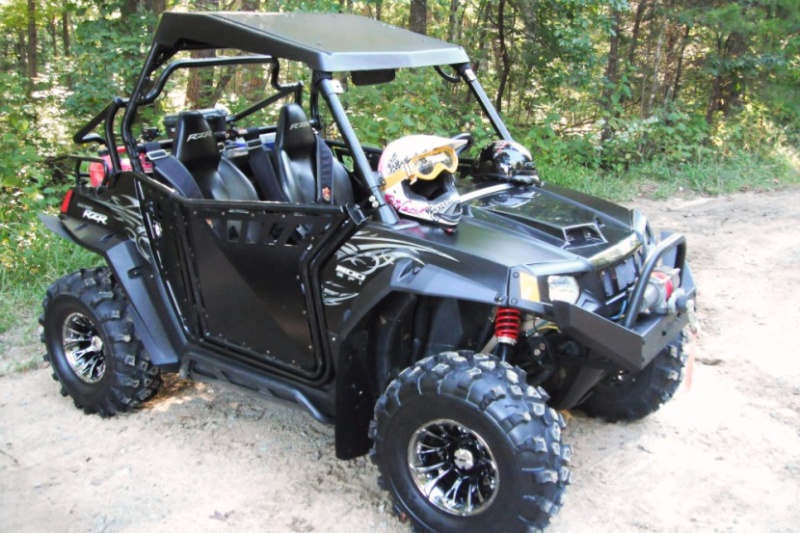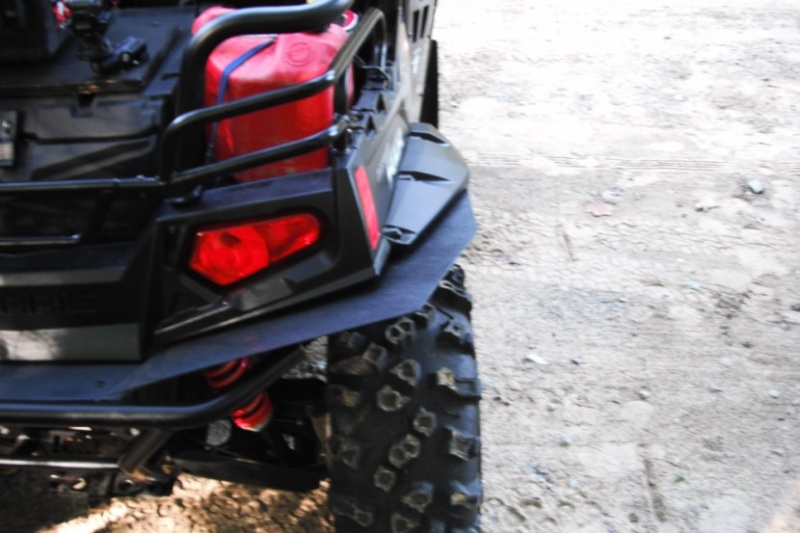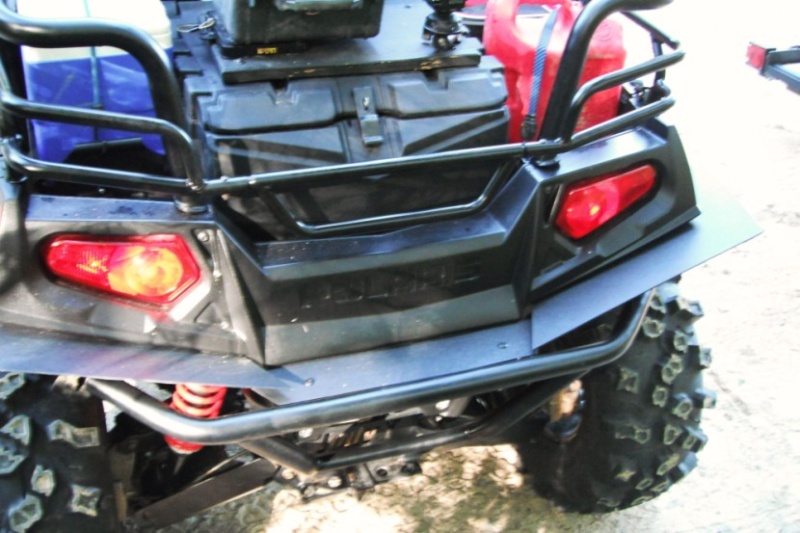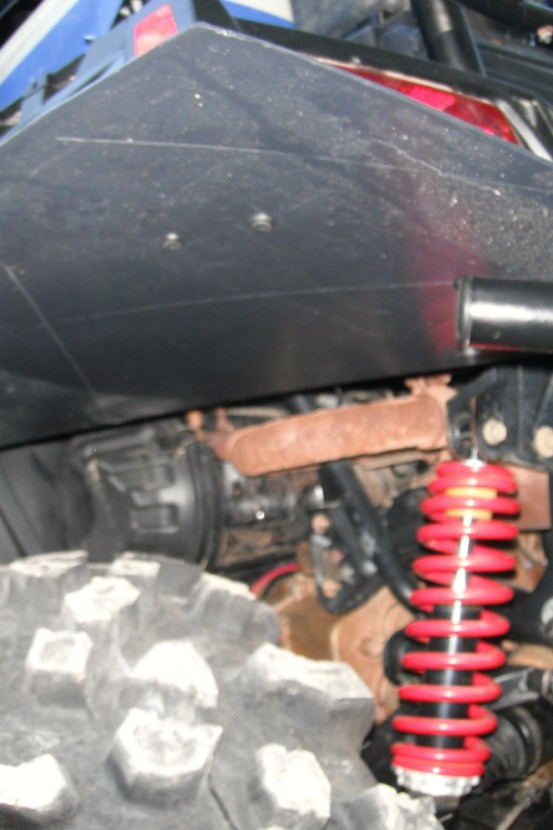 Got the HID kit installed this last weekend, and put these on....

Now just got to get them Dialed in...